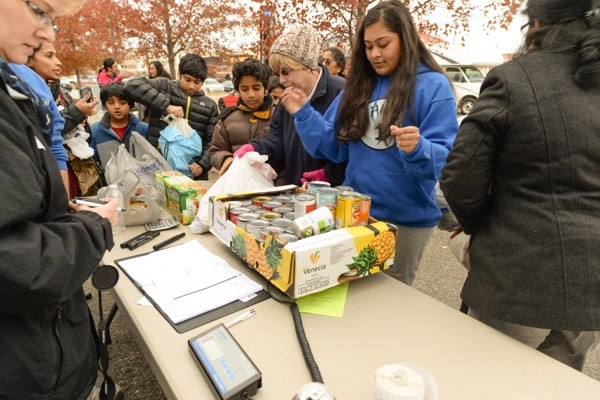 Mayflower Marathon brings in over 580k meals
HAMPTON ROADS, Va. (WAVY) – A new record was set this weekend after the donations to the 18th annual FM99 and 106.9 The Fox Mayflower Marathon Food Drive.
580,186 meals were served in the around-the-clock food drive which took place simultaneously in Virginia Beach and Hampton. WAVY-TV was a proud sponsor.
All food and money collected Friday to Sunday at the Pembroke Mall will go to the Foodbank of Southeastern Virginia and the Eastern Shore.
All the donations handed in at the Peninsula Town Center at Coliseum Central will go to benefit the Virginia Peninsula Foodbank.
"There are hundreds of thousands of people in Hampton Roads that need food, literally," said 106.9 the Fox's DJ Mike Arlo. "And truth is, nobody in the United States of America should go to bed hungry."
The event ran from 5:30 a.m. Nov. 21 to 3 p.m. Nov. 23. And even though it is over, you can still donate anytime at this link.
To see the article on WAVY10 CLICK HERE