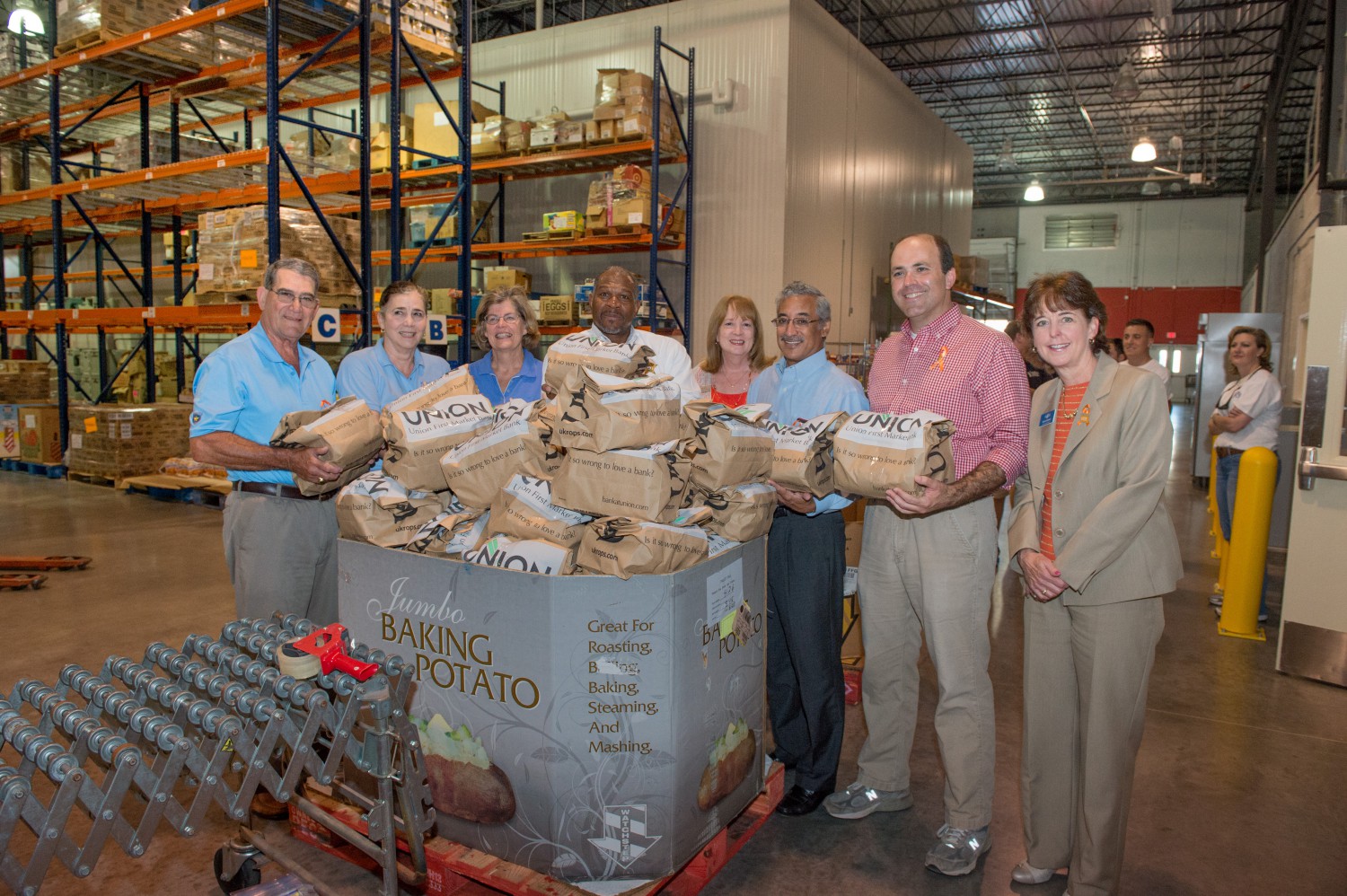 Elected Officials Visit the Foodbank
Written by Adam Jordan
Often we are lead to believe that our elected leaders are out of touch, and are more concerned with keeping their jobs, rather than truly making a difference in the lives of their constituents. This could not be further from reality in Hampton Roads. On September 4th, elected officials from all sides of the political spectrum came together for a common purpose: reducing hunger in the community. Congressman Scott, Delegates, Mayors, Council Members and more packed bags and sorted donations in a unifying display of service and bipartisanship. Everyone enjoyed the rewarding work of helping others on the occasion which marked a collaborative effort on the part of local government and Foodbank volunteers. This special day served as a reminder of what can be accomplished when we all come together to make a difference for those in our country who just need a little help. See all of the pictures on Facebook.
Those in attendance included the following –
Congressman Bobby Scott
Senator Mamie Locke, 2nd Senate District for Hampton
Delegate David Yancey, 94th District, along with members of his staff
Delegate Mayme BaCote, 95th District
Delegate Brenda L. Pogge, 96th District
Hampton
Hampton Mayor George Wallace
Vice Mayor Linda Curtis
Phyllis Henry, Hampton School Board Member
Newport News
Newport News Mayor McKinley Price
Vice Mayor Rob Coleman
Shelly Simonds, Newport News School Board
Sheriff Gabe Morgan
Poquoson
Buddy Green, City Council
Traci-Dale Crawford, City Council
Williamsburg
Ruth Larson, School Board Chair
Jim Kelly, School Board Vice Chair
September 4th was Elected Officials and Turn Orange Day at the Virginia Peninsula Foodbank in support of Hunger Action Month.