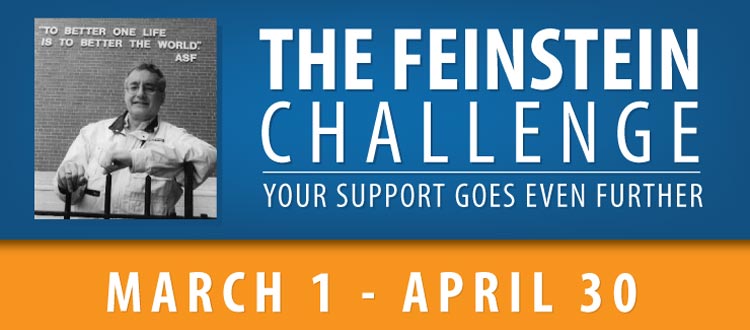 Feinstein Challenge Gives Anti-Hunger Agencies an Added Boost this Spring
Join the Feinstein Challenge to Fight Hunger!
The annual Feinstein Foundation Million Dollar Challenge, which began on March 1 and goes through April 30, assists anti-hunger agencies by partnering with them to help boost their donations. The challenge, which is in its 17thyear, is the most successful ongoing campaign to fight hunger of all times.
For every dollar or pound of food that is donated to the Virginia Peninsula Foodbank, it will get a percentage of the million dollars that reflects the total money raised by all participating agencies.  This is a great time to donate, host a food and fund drive, or just drop off goods. Your donations could potentially help the Foodbank gain a $35,000 influx which would be 140,000 meals that we could contribute to the Greater Peninsula community!
Alan Shawn Feinstein is the CEO of the Feinstein Foundation. He is focused on the advancement of public service and the alleviation of hunger. He is also the Founder of the International Famine Center at Tufts University and the Feinstein Center for a Hunger-Free America which is located at the University of Rhode Island. All of the donated funds by the Feinstein Foundation for the Million Dollar Challenge come directly from Alan Feinstein himself.