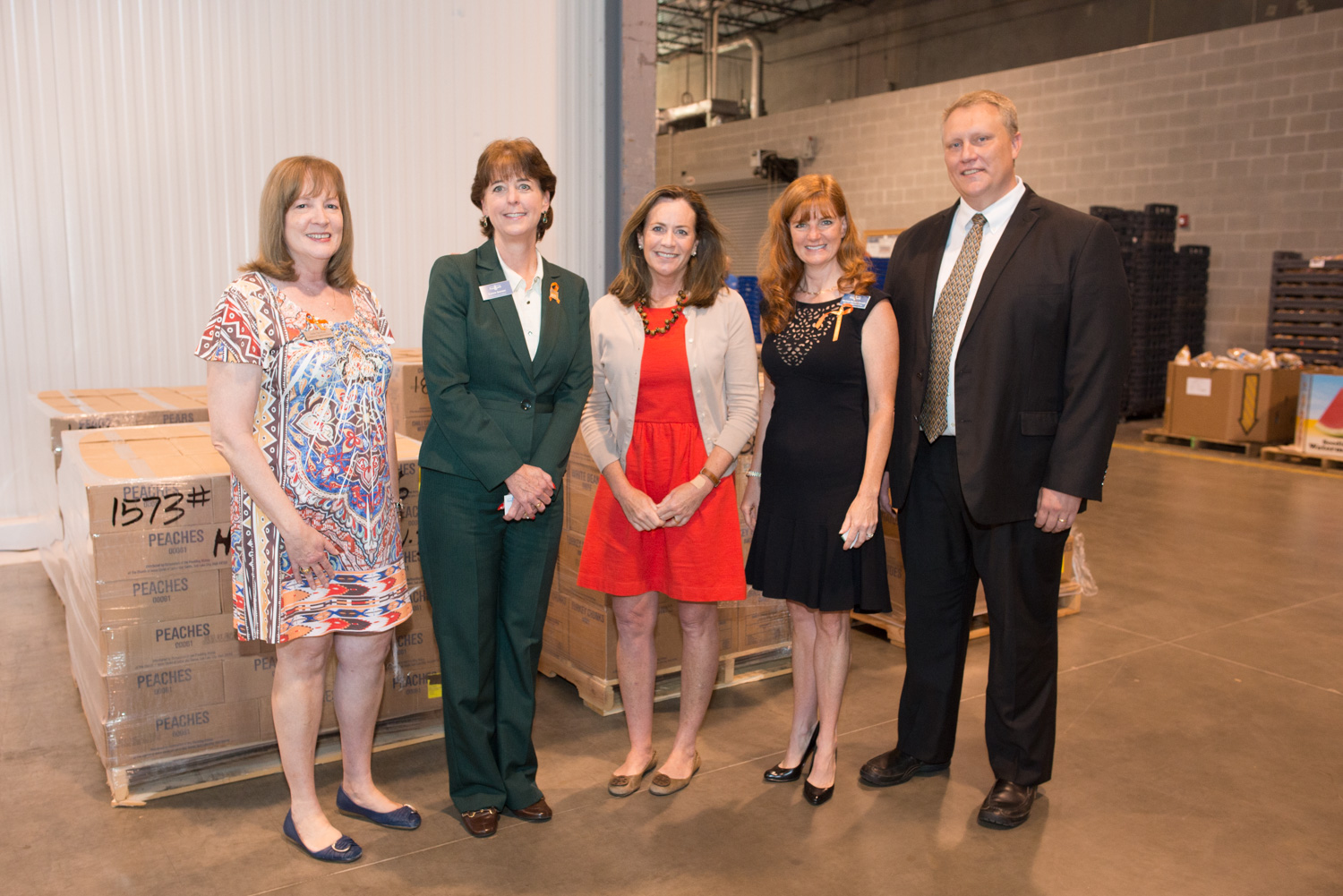 Virginia's First Lady Visits the Foodbank as they Receive a Donation from the Church of Jesus Christ of Latter-day Saints
On September 18th, First Lady Dorothy McAuliffe, will be at the Virginia Peninsula Foodbank (www.hrfoodbank.org) as a donation of 30,000 pounds of food arrives from the Church of Jesus Christ of Latter-day Saints. Joining the First Lady of Virginia will be President Adam Nielson, a leader of the 13 LDS congregations in the region.
The donation is part of Day to Serve (www.daytoserve.org), an effort by the governors of Virginia, Maryland, and West Virginia as well as the mayor of the District of Columbia that encourages citizens and organizations groups to feed the hungry, clean up their neighborhoods, and improve their communities.
Mrs. McAuliffe is a long-time advocate for childhood nutrition and food security in Virginia.  She is particularly interested in improving food delivery systems so that nutritious and fresh food products are more accessible to Virginia children and families.
The Virginia Peninsula Foodbank provides hunger relief to more than 152,000 hungry men, women, and children in the cities of Hampton, Newport News, Poquoson, and Williamsburg, and the counties of James City, Gloucester, Mathews, Surry and York. This region has the highest food insecurity rate in the state at 13.9%.
"We are extremely grateful to be getting this donation of food from the Church of Jesus Christ of Latter-day Saints. Our shelves are almost bare as we come out of our most challenging season, summer. Donations are typically down during this time, and this food makes a large impact in helping us fill our shelves and help local families challenged by hunger," said Michele Benson-Howell, Chief Development Officer of the Virginia Peninsula Foodbank.
"As Latter-day Saints we believe we have an obligation to help the needy and are pleased to assist the Virginia Peninsula Foodbank in its efforts to feed the hungry," says Adam Nielson. The donation to the Foodbank comes from LDS Humanitarian Services, which is funded by donations from Church members and others. In 2013, these programs helped more than 10.5 million people in 130 countries. (www.mormonnewsroom.org/topic/humanitarian-services)
Members of the media are invited to a brief press conference held by Mrs. McAuliffe and President Nielson at the Virginia Peninsula Foodbank at 9:15 am on Thursday, September 18. The Foodbank is located at 2401 Aluminum Ave, Hampton.