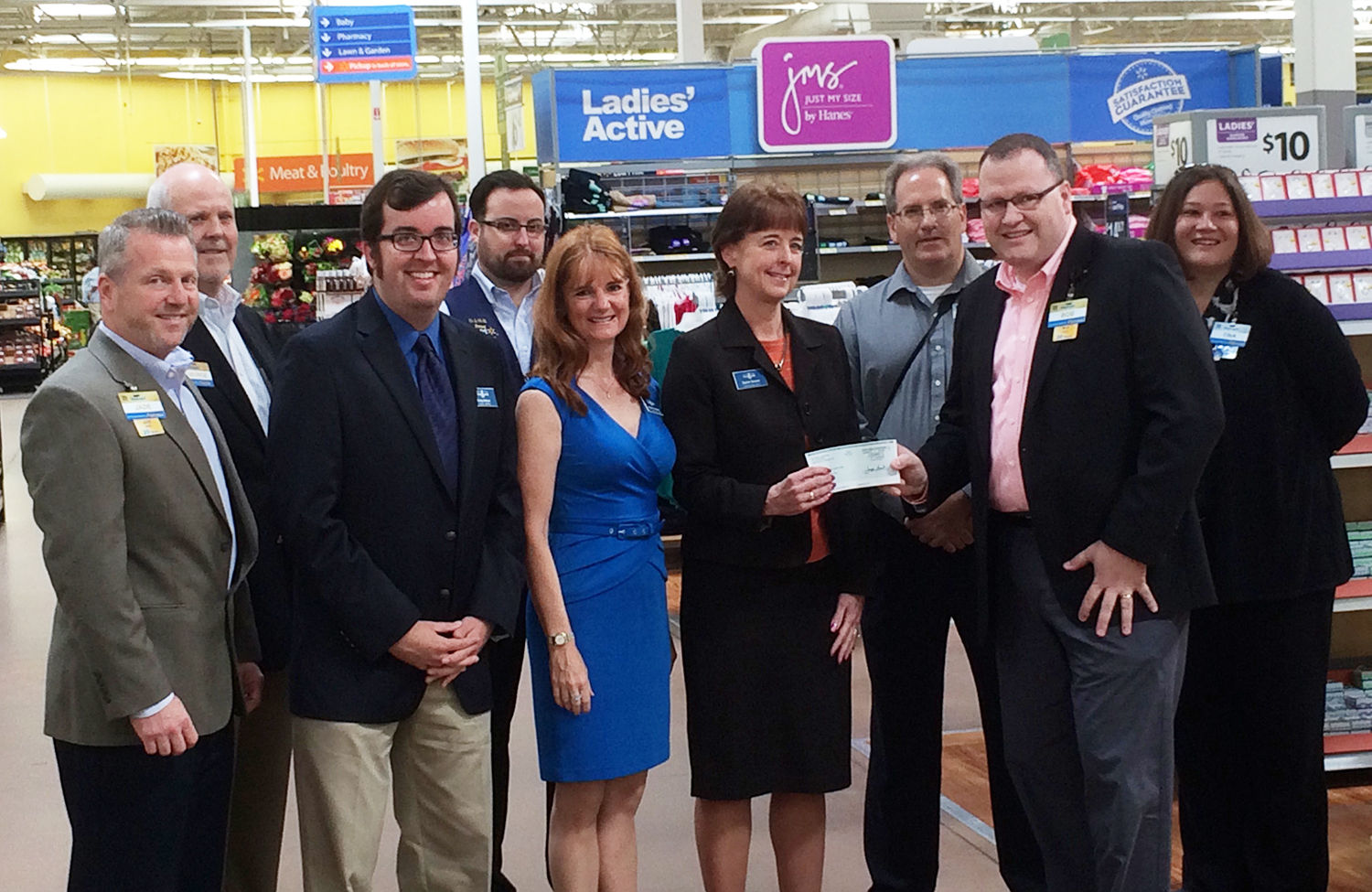 BackPack Program Receives Generous Grant from Walmart State Giving Program
[Hampton, VA] – May 31, 2016 – The Virginia Peninsula Foodbank is both honored and elated to receive a $25,000 grant from the Walmart Foundation's State Giving Program to help alleviate child hunger and support our Food For Kids BackPack Program.  This funding will be used to purchase nutritious food that will be distributed to children identified as at risk for food insecurity during the 2016-2017 school year.
"The Walmart Foundation's State Giving Program is a significant and valuable partner in our efforts to reduce child hunger, and thanks to their generosity, we can make sure these children have food to eat when they might not otherwise have resources or support available," said Chief Development Officer, Michele Benson.  "This grant will make a tangible and meaningful impact on our ability to keep the BackPack Program sustained and thriving so that children across the Peninsula can be free from the worry that accompanies hunger and full of the hope that comes from being properly fed."
The Food for Kids BackPack program is an important program to Walmart because it allows the Virginia Peninsula Foodbank help children in the area receive nutritious food," said Brooke Mueller, Director Government Relations and Public Affairs, Walmart. "Walmart and the Walmart Foundation are delighted to support this program and bring food to children in the area."
The Food For Kids BackPack Program is an initiative of Feeding America that aims to address and alleviate child hunger by offering food insecure children nutritious, wholesome, and easy-to-prepare food at times when other resources are not available to them.  The food is placed by volunteers into backpacks that children can discreetly and conveniently take home over the weekends and during extended school holidays.  Children who are well-nourished perform better academically and socially, and proper nutrition facilitates successful growth and physical health.  Currently, the Virginia Peninsula Foodbank distributes enough backpacks to feed 1500 children weekly during the school year at 28 Title I elementary schools across the Peninsula area.