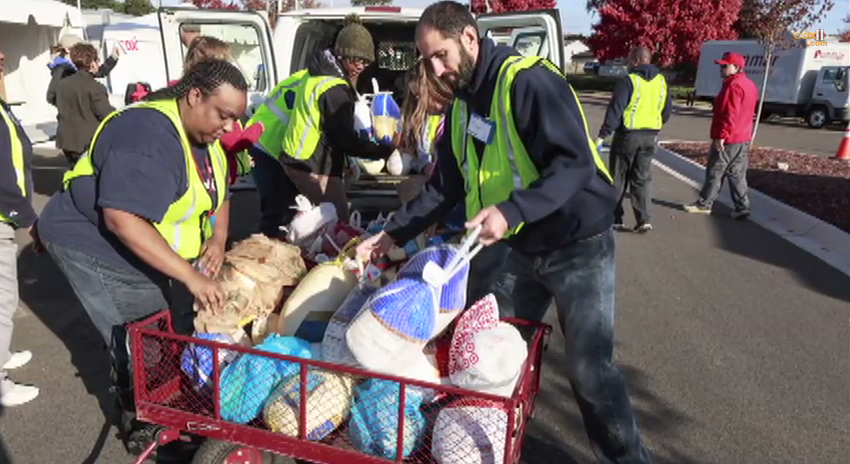 Mayflower Marathon on Cox Hot Ticket
Donna Tighe, Food and Fund Drive Manager for the Virginia Peninsula Foodbank, and Abby Weber, Community Engagement Manager for the Foodbank of Southeastern Virginia visited Hot Ticket on COX to talk about the 18th Annual 106.9 The Fox and FM99 Mayflower Marathon.
This Food and Fund Drive is set to kickoff at 5:30am on Friday, November 21 and will continue for over 57 hours non-stop until Sunday, November 23 at 3:00pm. Volunteers will be collecting food and funds for holiday meals to benefit both food banks. Radio personalities from 106.9 The Fox (WAFX) and FM99 (WNOR) will be broadcasting live throughout the event, encouraging everyone to come out and make a donation to feed those facing hunger this time of the year.